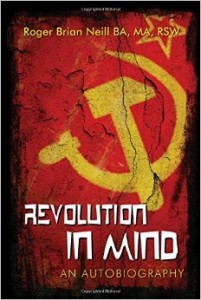 SOMETIMES THE longest journeys we take are the ones inside our own minds. Retired psychologist and social worker Roger Brian Neill describes his journey from a small town in New Brunswick to the infamous prisons of Jamaica, and from his college days as a fire-breathing Marxist to a born-again believer in Jesus Christ.
Roger shares memories from his autobiography Revolution in Mind — how he was led from Communism to Christ, his work in Jamaica and Haiti with the Mennonite Central Committee, and why, in his 50s, he decided to join up with the Sar-El, a volunteer corps within the Israel Defense Forces.
Read Roger's blog, Donning the Yellow Star, by clicking here.
Please join Derek and Sharon Gilbert Sunday mornings at 10:30 AM Central Time (GMT -6) for the Gilbert House Fellowship. Our plan is to study through the Bible in a live webcast every Sunday morning. Log on to www.GilbertHouse.org for more details.
Discuss these topics at the PID Radio Cafe, visit the VFTB Facebook page, and check out the great Christian podcasters at the Revelations Radio Network.
Download a smaller, lower-fidelity version of the mp3 of this show by clicking here.
Podcast: Play in new window | Download
Subscribe: Apple Podcasts | Android | Email | Google Podcasts | Stitcher | RSS