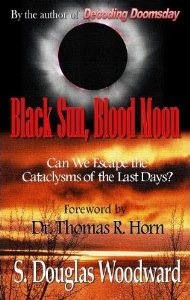 THE END of the world is near — possibly. If true, what good news can Christians possibly find in that?
Doug Woodward, author of the new book Black Sun, Blood Moon: Can We Escape The Cataclysms Of The Last Days?, examines biblical prophecy, the world's fascination with 2012, and forecasts of natural disasters, and discusses the premise of hope at the core of the topic.
Please join the discussion at the PID Radio Cafe, visit the VFTB Facebook page and check out the great Christian podcasters at the Revelations Radio Network.
Podcast: Play in new window | Download
Subscribe: Apple Podcasts | Android | Email | Google Podcasts | Stitcher | RSS